Guidelines for submitting articles to Mar Menor Golf Resort Today
Hello, and thank you for choosing Mar Menor Golf ResortToday.com to publicise your organisation's info or event.
Mar Menor Golf Resort Today is a website set up by Murcia Today specifically for residents of the urbanisation in Southwest Murcia, providing news and information on what's happening in the local area, which is the largest English-speaking expat area in the Region of Murcia.
When submitting text to be included on Mar Menor Golf Resort Today, please abide by the following guidelines so we can upload your article as swiftly as possible:
Send an email to editor@spaintodayonline.com or contact@murciatoday.com
Attach the information in a Word Document or Google Doc
Include all relevant points, including:
Who is the organisation running the event?
Where is it happening?
When?
How much does it cost?
Is it necessary to book beforehand, or can people just show up on the day?
…but try not to exceed 300 words
Also attach a photo to illustrate your article, no more than 100kb

Padel at Club MMGR
Padel is the fastest growing sport in the world, and you can join in the fun at Club MMGR
History of the sport Padel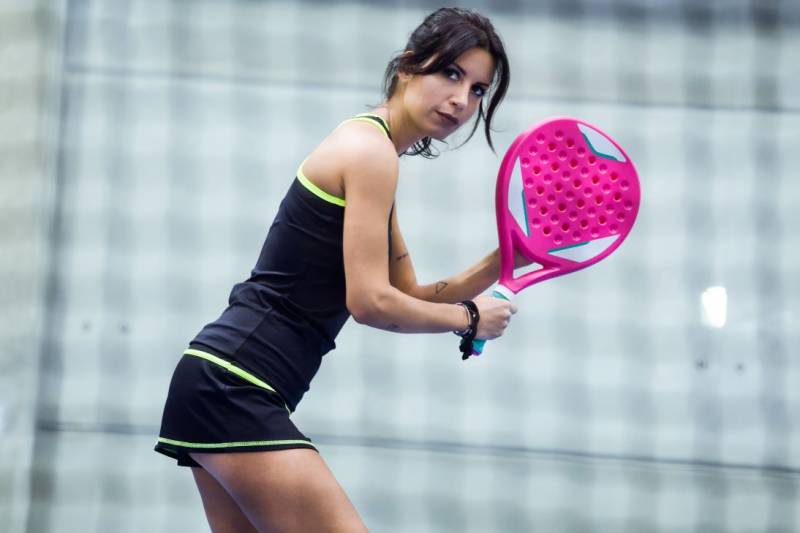 Padel (also known as Paddle) originated in Mexico. The game is similar to traditional tennis and involves bouncing the ball in the opposition's side of the court, but with the possibility of bouncing off the surrounding walls. Mexican Enrique Corcuera is considered the inventor of paddle tennis, building the first court at his house in Las Brisas, in Acapulco, in the 1960's adapting an existing squash court to incorporate a net and adding three walls about 3 metres high. This court was 20x10 metres. The rules that were used were the same as those of tennis, but with the variant that the walls could be used.
Padel was introduced to Spain and South America in the 1970s by one of Enrique Corcuera's friends, Prince Alfonso de Hohenlohe, a property developer with a collection of tourist complexes on the Costa del Sol in Malaga. In 1974, on a visit to Mexico at Enrique's house, he was excited with this new form of sport, so much so that on his return to Marbella he built two facilities and made some changes to the court and to the regulations.
A year later, in 1975, the Argentine millionaire Julio Menditegui, who visited Marbella frequently, was so taken by the sport he decided to import it to Argentina. Within a few years, padel had been so widely accepted in Argentina that it has become the second most practiced sport in the country. Padel is currently (2023) the fastest growing sport in the world as witnessed by the increase in the number of players and padel courts around the world, practiced in more than 75 countries, with 35 national padel federations distributed on five continents to date.
The basic rules of Padel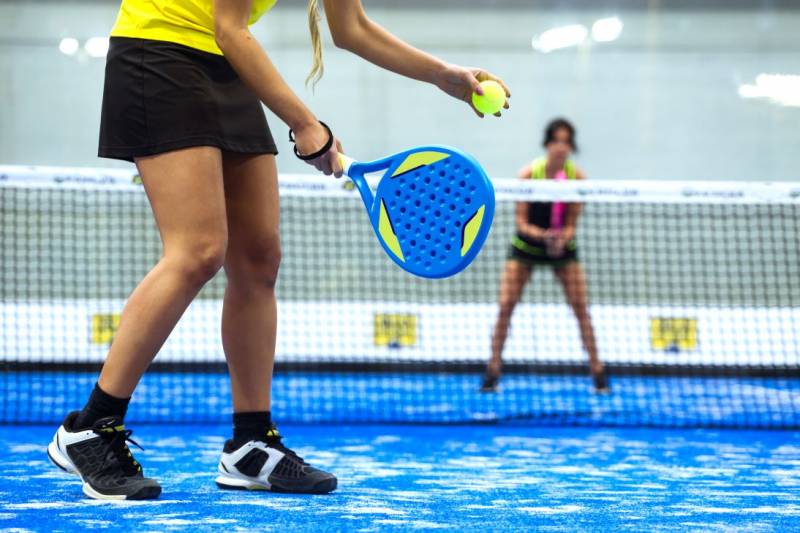 The game is primarily played in a doubles team format but can be played by singles, similar to Tennis the serving team having two attempts per point.
The serving player has to be behind the service line and serve diagonally, the server bounces the ball first on the floor and then hits it below the waist over the net and into the opponent's box.
The ball can be played off the walls but cannot bounce again.
The scoring system is exactly the same as Tennis: 15; 30; 40; Point or Deuce.
A set is won when a team collects 6 games and there is at least 2 games difference. If the score is 6-5 set is extended for one more game, if the outcome is 6-6 then there is a tie-break the same as Tennis.
Winner is the best of 3 sets.
As Padel courts and rackets are smaller than traditional Tennis, the rallies tend to be longer and the game easier and more fun to learn.
Address
Club MMGR, Calle Ceiba, Mar Menor Golf Resort, Torre-Pacheco, Spain
Tel: +34 625 65 42 08

The Club MMGR sports and lesiure facility is located on the Mar Menor Golf Resort in the Region of Murcia.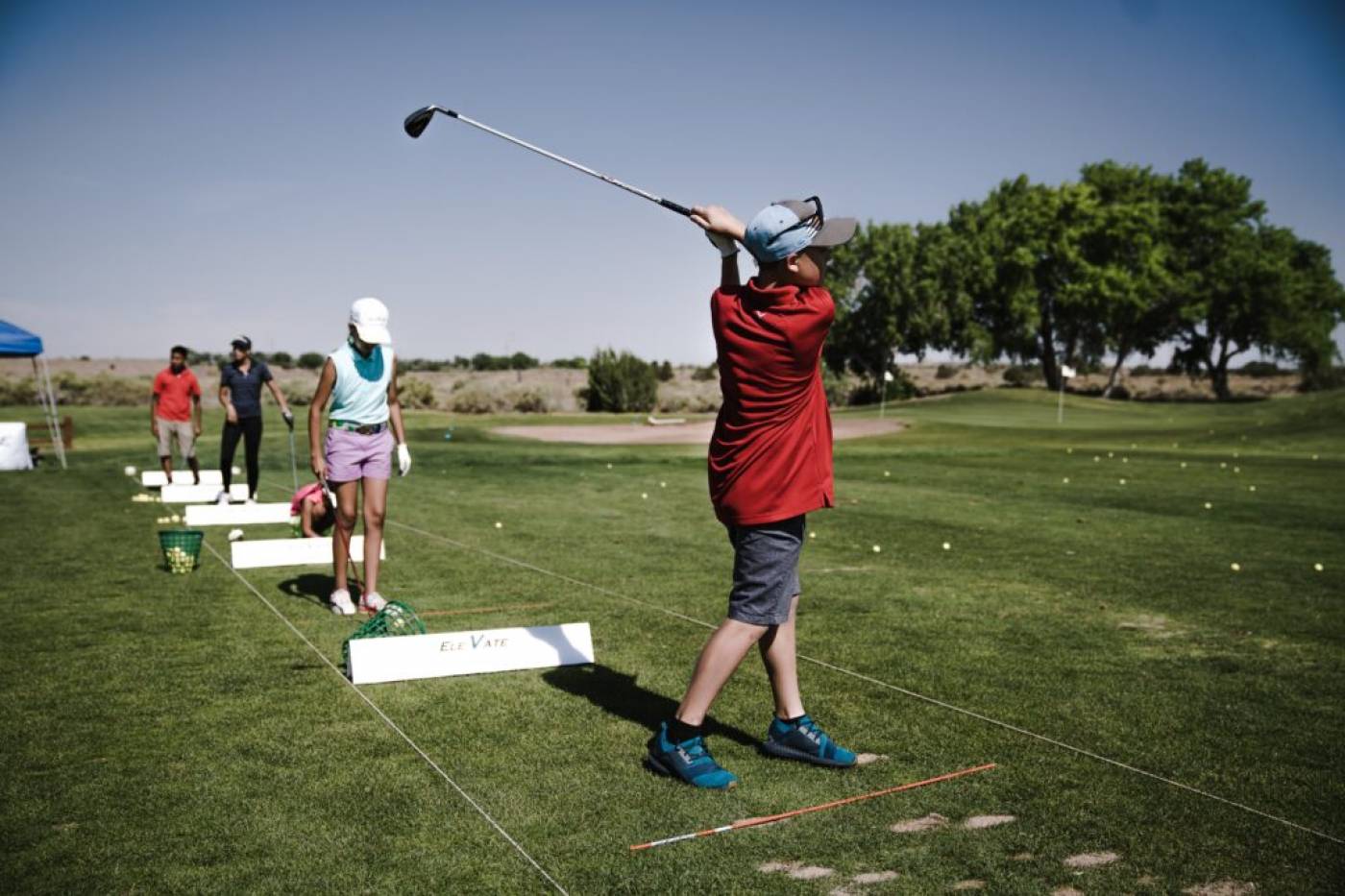 Founded in 2008, the Club is one of the foremost centres for sports excellence in the south of Spain, and has lots to offer golfing, padel and football enthusiasts.
They regularly have coaching sessions and great events for young and old alike in both English and Spanish at their football pitches, gym, swimming pool, 9-hole minigolf course and padel facilities, with world-class professional sportspeople coming to coach at the club.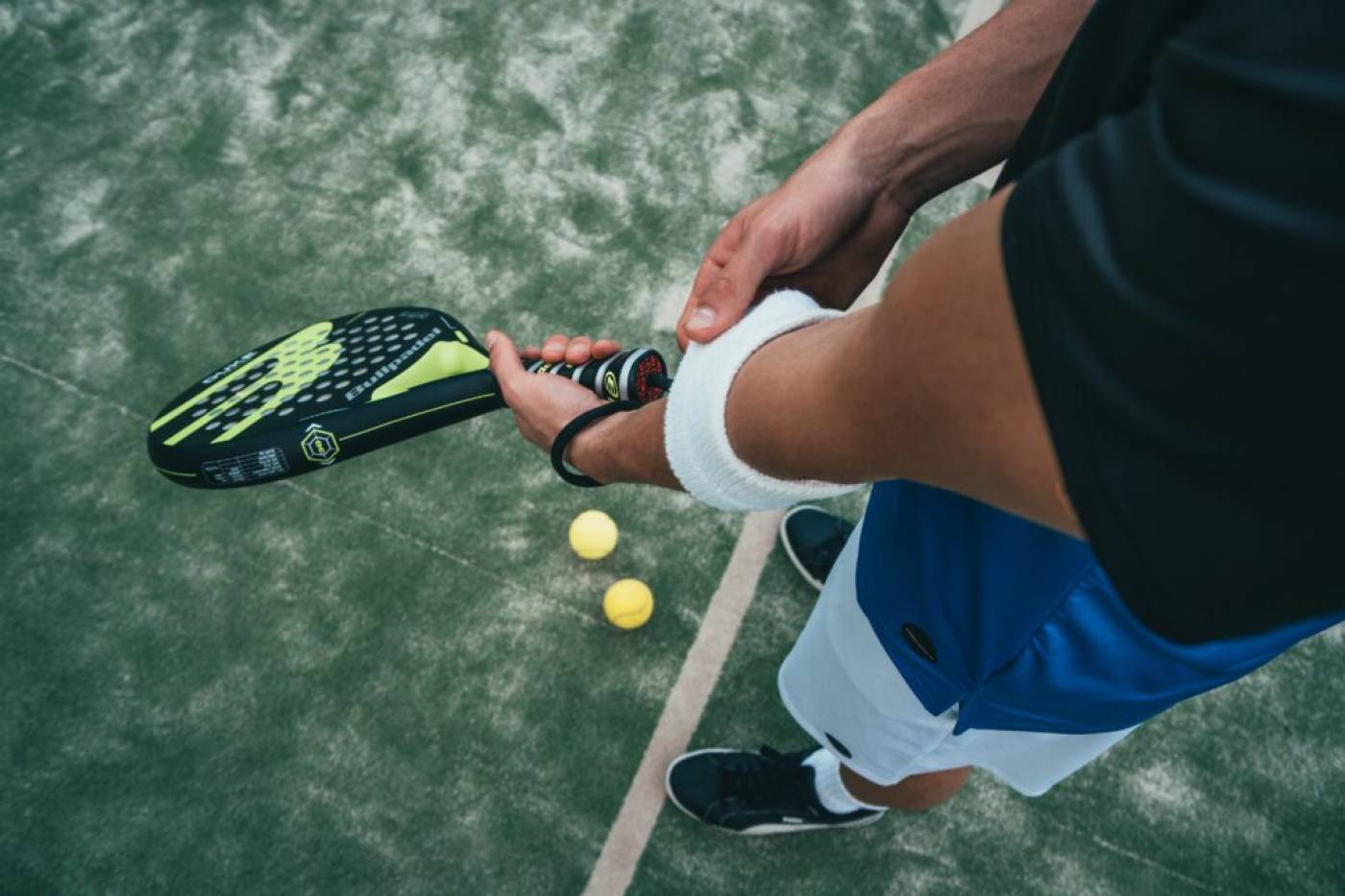 There is also a café, bar and restaurant area where they host activities like dancing, concerts and fun themed nights, and they can help you to book to stay at the Mar Menor Golf Resort hotel or to take kayak, canoe, jet ski and water sports day trips out in the local area.
Club MMGR opening times
The club is open from Monday to Friday, 7:00-23:00, and on Saturdays and Sundays, 08:00-23:00.
Padel courts
Opening times
Monday to Sunday: 8:00-23:00
Prices
1 hour – 20 euros (5 euros per person)
1.5 hours – 30 euros (7.5 euros per person)
2 hours – 40 euros (10 euros per person)
Minigolf
Opening times
Monday to Friday: 7:00-23:00
Saturday and Sunday: 8:00-23:00
Prices
Gym
Prices
8 euros per person (one entry only, subject to availability)
Daily passes
(Includes minigolf, swimming pool, play area and gym)
Adults – Day pass 16 euros
Children (under 14 years old) – Day pass 8 euros
Couple – Day pass 32 euros
Families (2 adults + 2 children) – Day pass 48 euros
Weekly passes
(Includes minigolf, swimming pool, play area and gym)
Adults – Weekly pass 60 euros
Couple – Weekly pass 105 euros
Families (2 adults + 2 children) – Weekly pass 140 euros (each additional child +20 euros)
Sports equipment rental – 3 euros
For more information phone +34 625 65 42 08 or write to Club MMGR using the contact box above.
article_detail
Contact Murcia Today: Editorial 966 260 896 / Office 968 018 268