Guidelines for submitting articles to Mar Menor Golf Resort Today
Hello, and thank you for choosing Mar Menor Golf ResortToday.com to publicise your organisation's info or event.
Mar Menor Golf Resort Today is a website set up by Murcia Today specifically for residents of the urbanisation in Southwest Murcia, providing news and information on what's happening in the local area, which is the largest English-speaking expat area in the Region of Murcia.
When submitting text to be included on Mar Menor Golf Resort Today, please abide by the following guidelines so we can upload your article as swiftly as possible:
Send an email to editor@spaintodayonline.com or contact@murciatoday.com
Attach the information in a Word Document or Google Doc
Include all relevant points, including:
Who is the organisation running the event?
Where is it happening?
When?
How much does it cost?
Is it necessary to book beforehand, or can people just show up on the day?
…but try not to exceed 300 words
Also attach a photo to illustrate your article, no more than 100kb

Pickleball arrives at Club MMGR, Mar Menor Golf Resort
The fast growing sport in the US can now be played at Club MMGR on the new "Pickleball" court
Played in 70 countries by 4.8 million players, this badminton/ping-pong/tennis derivative is the fastest growing sport in the USA, and "Pickleball" can now be played in the Mar Menor Golf Resort at Club MMGR on their new Pickleball court.
History of Pickleball
Pickleball was created out of a kind of parental necessity in 1965 in Bainbridge Island, Washington, by Joel Pritchard, Bill Bell and Barney McCallum. The three neighbours developed the game to keep their bored children busy on a rainy day, utilising whatever was at hand, which at the time was some old table tennis bats and a perforated ball being knocked about on a badminton court.
It soon became apparent that the adults were displacing the children and the need for a set of rules and a scoring format was required to create competition and settle disagreements. It was from these basics the game eventually developed into what is now called pickleball.
The game soon became infectious with adult players and the first permanent pickleball court was constructed in 1967. By 1972, to protect the creation of pickleball, the first corporation was formed, leading in 1984 to the inauguration of the USA Pickleball Association to govern the sport. This sequence of events meant what once was a rainy-day activity for bored children turned into a worldwide phenomenon.
Pickleball equipment
Pickleball is played with a flat paddle which cannot exceed 17 inches but the dimensions of the surface can be various sizes and thickness levels to accommodate styles of play.
The ball is plastic with between 26 to 40 perforated holes creating more drag and are a lot lighter and easier to hit than tennis balls, giving the game a slightly slower pace. The size of the ball is usually 2.87 inches (7.30 cm) to 2.97 inches (7.50cm) in diameter.
The court is approximately 44 feet (13.4 metres) long and 20 feet (6 metres) with a net separating the two halves measuring 34 inches (86 cm) in height the centre.
How to play Pickleball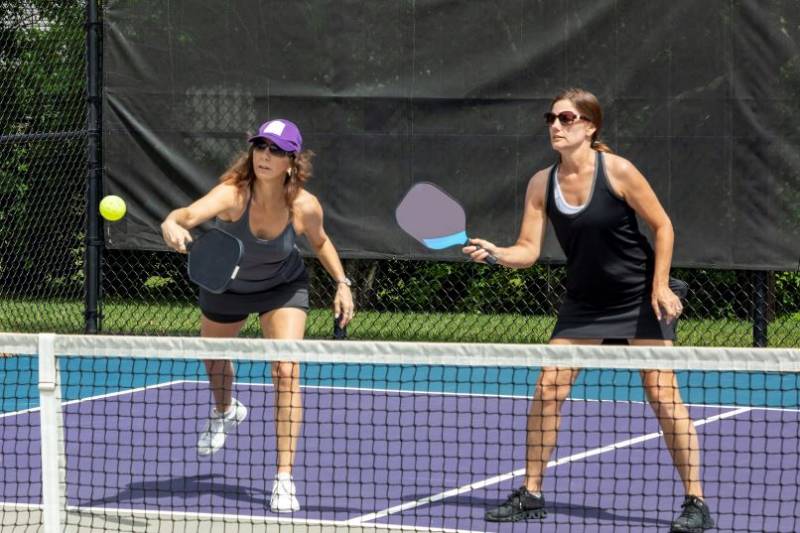 Pickleball can be played in either a singles or doubles format using the same size court for both, with different serving rules and scoring the only differences between the two formats.
Basically the game is started by one player (unofficially known as a pickler), who serves the ball underhand over the net and diagonally into their opponent's service section. The ball is then returned back and forth over the net until a player misses. The winner is the first player or side to reach 11 points. Points are scored only by the serving team and the game must be won by at least two points.
The first 7 feet from the net on both sides is a no-volley zone known as the "kitchen". Volleying the ball is prohibited in this no-volley zone.
Usually, matches consist of three games each, but there can be variations depending on the venue and club rules. More information about the official rules and how to score singles and doubles matches is available on the USA Pickleball Rules page.
Where to play Pickleball
You can play Pickleball at the new Pickleball courts on Club MMGR, the sports and lesiure club on the Mar Menor Golf Resort and the only one in the area with a Pickleball court.
Get down to Club MMGR to start playing today!
Address
Club MMGR, Calle Ceiba, Mar Menor Golf Resort, Torre-Pacheco, Spain
Tel: +34 625 65 42 08

The Club MMGR sports and lesiure facility is located on the Mar Menor Golf Resort in the Region of Murcia.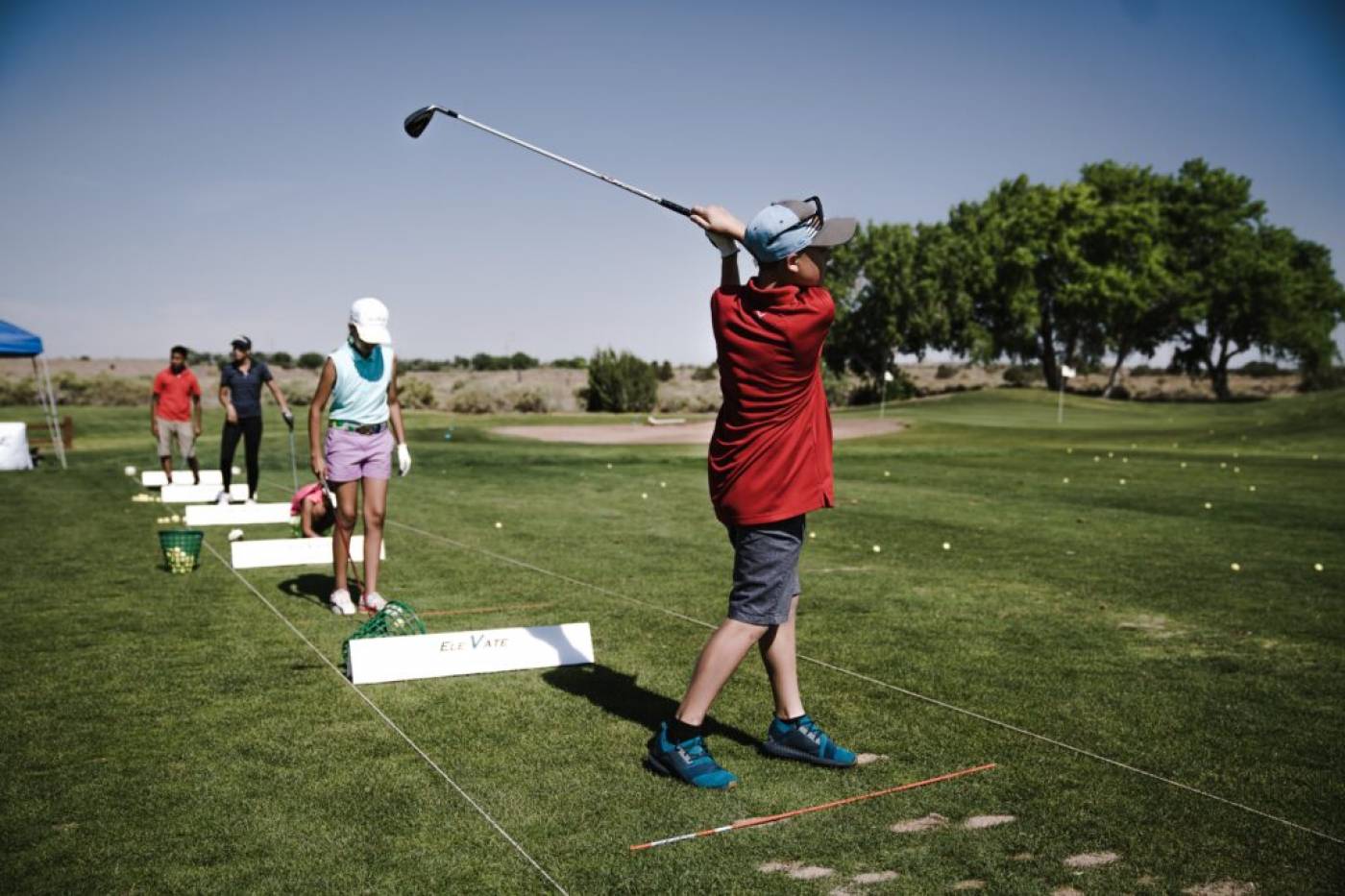 Founded in 2008, the Club is one of the foremost centres for sports excellence in the south of Spain, and has lots to offer golfing, padel and football enthusiasts.
They regularly have coaching sessions and great events for young and old alike in both English and Spanish at their football pitches, gym, swimming pool, 9-hole minigolf course and padel facilities, with world-class professional sportspeople coming to coach at the club.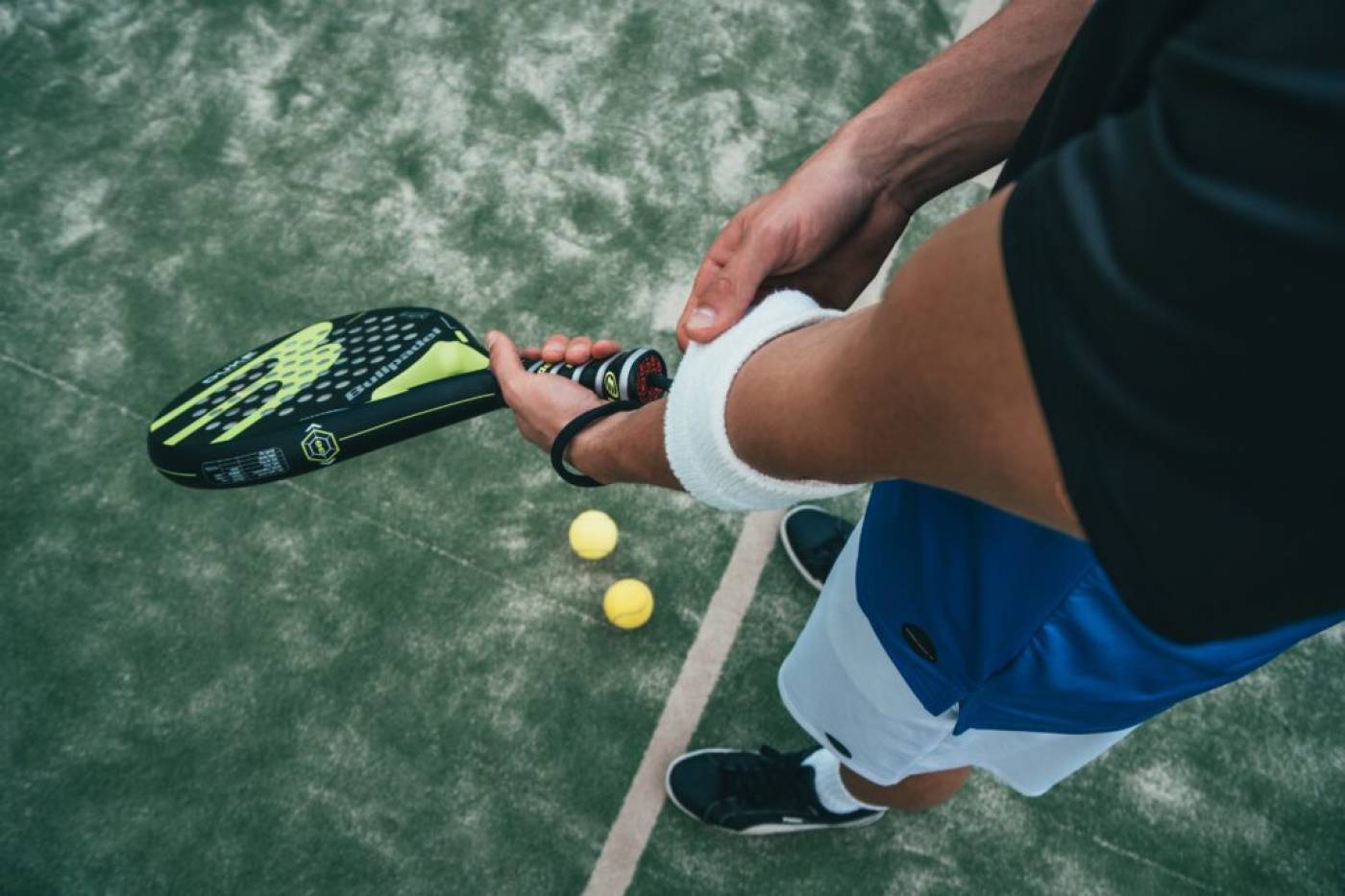 There is also a café, bar and restaurant area where they host activities like dancing, concerts and fun themed nights, and they can help you to book to stay at the Mar Menor Golf Resort hotel or to take kayak, canoe, jet ski and water sports day trips out in the local area.
Club MMGR opening times
The club is open from Monday to Friday, 7:00-23:00, and on Saturdays and Sundays, 08:00-23:00.
Padel courts
Opening times
Monday to Sunday: 8:00-23:00
Prices
1 hour – 20 euros (5 euros per person)
1.5 hours – 30 euros (7.5 euros per person)
2 hours – 40 euros (10 euros per person)
Minigolf
Opening times
Monday to Friday: 7:00-23:00
Saturday and Sunday: 8:00-23:00
Prices
Gym
Prices
8 euros per person (one entry only, subject to availability)
Daily passes
(Includes minigolf, swimming pool, play area and gym)
Adults – Day pass 16 euros
Children (under 14 years old) – Day pass 8 euros
Couple – Day pass 32 euros
Families (2 adults + 2 children) – Day pass 48 euros
Weekly passes
(Includes minigolf, swimming pool, play area and gym)
Adults – Weekly pass 60 euros
Couple – Weekly pass 105 euros
Families (2 adults + 2 children) – Weekly pass 140 euros (each additional child +20 euros)
Sports equipment rental – 3 euros
For more information phone +34 625 65 42 08 or write to Club MMGR using the contact box above.
article_detail
Contact Murcia Today: Editorial 966 260 896 / Office 968 018 268